The server crashed a couple of times. After the 3rd crash and attempt to restart it via my cellphone I made my way back from the beach to my PC to check the logfiles (don't worry, I had other reasons to leave the beach…) and found that the new version of the IRC plugin made trouble. So I reinstalled the old version and restarted the server. Let's see if that helped.
On unrelated news I tracked down a kingfisher on a crab hunt during the morning low tide on our beach: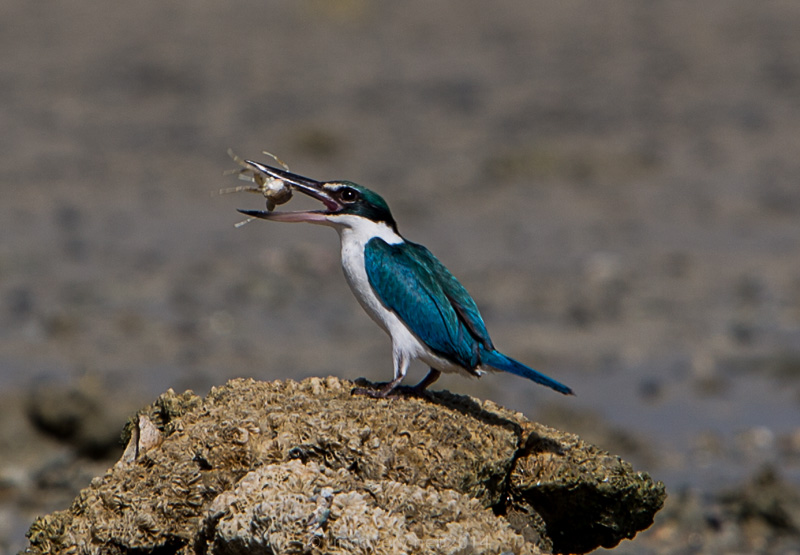 And then, I caught a crab. They have 2 convenient handles here to hold them.