I have decided to make a page header that appears for all users, depending on their user level. These are supposed to guide new people faster to the whitelist and settler applications and to give additional info on user relevant items (outstanding votes, new settlers etc).
Here is the header for not logged in users: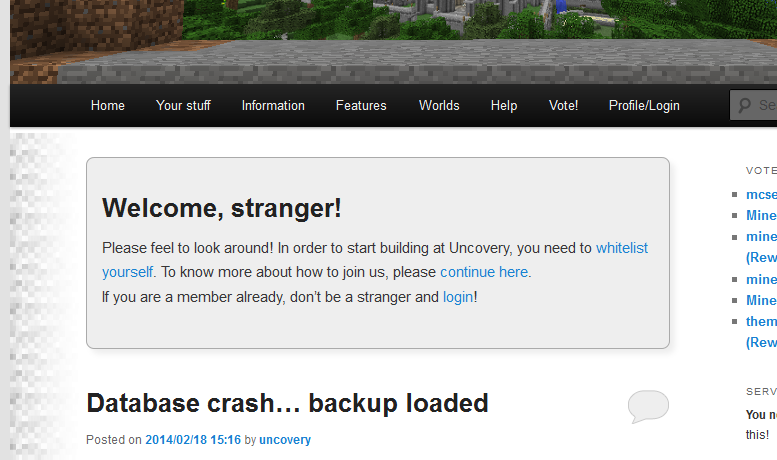 And here is the header for guests: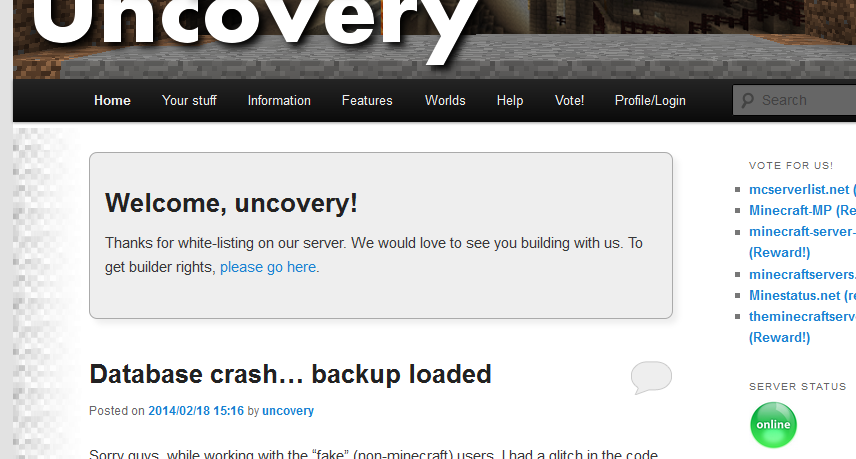 I also renamed the "Access" menu to "Your stuff" and the "About" tab to "Information". The "Your stuff" tab now contains everything where you can interact with the website to change your contents directly, such as the Story Admin or the user votes.
I will try to make more changes along those lines. If you want to see contents for yourself in this box such as you see when you login to the game for example, or stuff that is currently in the sidebar, please let me know.